Whether you're having a grand event, or an intimate affair, the wedding planners at Villa del Palmar Cancun resort in Mexico know that the details of your wedding are what make it or break it. The risk you take at Villa del Palmar Cancun is that your wedding will make it hard for any of your friends or family to beat your special day!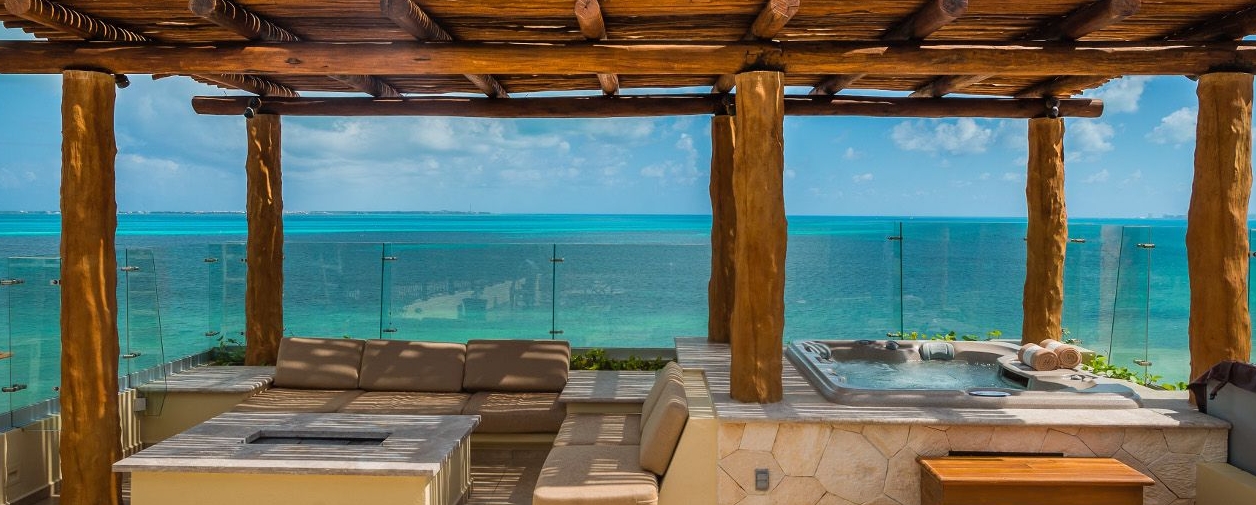 Every Villa del Palmar resort, including the 5 Star resort in Cancun, offer professional wedding coordination to ensure your marriage ceremony and party are perfect. Villa del Palmar Cancun offers some really exceptional packages for those who want to leave the stress of wedding planning to others.
The only risk you take is having a marvelous time!
Getting Married in Cancun
Here are the top wedding packages at Villa del Palmar Cancun:
LOVE IS IN THE AIR
Love is everywhere in Cancun, and this is why the Villa del Palmar Cancun offers their most sought after package:Love is in the Air. This basic but beautiful wedding packages aims to meet the needs of those couples which want to have a simple, elegant wedding, without too many frilly details, in full view of the stunning Caribbean Sea. The Love is in the Air package is free when booking 35 rooms, and includes a romantic turndown service on the night of your wedding, special discounts on Spa Treatments, and even the help of wedding planners to make sure your day goes without a hitch. This package is designed to keep things simple while respecting the individual needs and history of each and every couple that buys it.
LOVE ME TENDER
Love Me Tender is a package that includes all the elements of the Love is in the Air package, but also has some little extras for those who want to make a slightly bigger deal of their big day in Cancun. You'll find everything you need to stand out from the crowd: a gorgeous matching bouquet and boutonnière made up of some of the most lovely tropical flowers available, as well as a private, beachfront dinner (complete with candle light) for the married couple. This package is free when you book 45 rooms or more which means it's great value for money when you have a big wedding party to take care of. Here you are at risk of feeling very spoiled.
ENDLESS LOVE & FLY ME TO THE MOON
These packages are perfect for people who want to add a few truly unique touches to their weddings. These packages include wonderful Spa treatments designed for couples such as the Noche Romantica which is a 50 minute couples massages designed to invigorate and revitalise. This treatment also has time built in for some fresh strawberries and sparkly wine! You could have the Fair Beauty treatment, if you prefer, which is dedicated to the bride and includes a manicure, pedicure, make-up, and hair styling. The Fly me to the moon package includes a one-hour session with a photographer to ensure that you get lasting memories to take home.
Villa del Palmar Cancun is entirely committed to giving you exceptional service, and the wedding day you've always dreamed of. Our professional wedding planners will ensure that all the details are taken care of so that you can kick back and relax with your other half. The only risk you take is enjoying the best wedding ever!