Finding reliable reviews when it comes to timeshare companies and resorts is very important as, no doubt you are aware, purchasing a timeshare or vacation club membership is a big investment.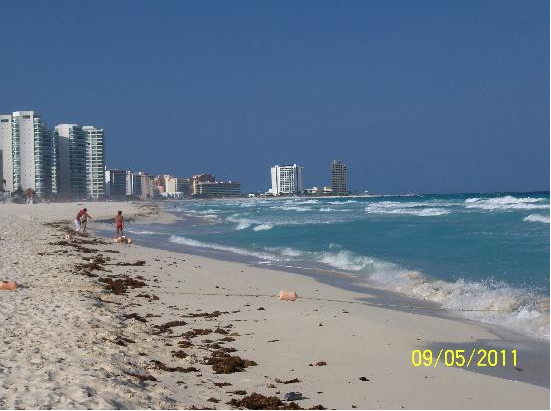 Reliable Club Caribe Reviews
Reliable reviews tend to be independent reviews; these are the most likely to give you unbiased information regarding your possible timeshare provider. When considering these reviews, however, it is key that you are aware of the intricacies of the particular membership in question so that you are armed with all the necessary knowledge.
Club Caribe in a Nutshell
Club Caribe is the name given to the timeshare club of members who own at Villa del Palmar in Cancun. Club Caribe is part of a larger leisure group called Tafer Hotels & Resorts, which also includes some of The Villa Group resorts' brands. Club Caribe membership will give you access to a certain amount of timeshare points each year depending on your membership level, which you can redeem for use at Villa del Palmar Cancun but also in resorts in the Islands of Loreto, Cabo san Lucas and Puerto Vallarta. These points can be banked, borrowed or used according to your needs and can even be used to cover certain extra services such as spa treatments, all-inclusive meal plans, grocery packages and even a butler or private chef!
Resorts included in your Club Caribe Membership
The main sister resorts for Club Caribe are located in Puerto Vallarta and are called Garza Blanca Preserve Resort & Spa and Hotel Mousai. These properties claim the finest of services and details. However, your Club Caribe membership also entitles you to access any of the Villa del Palmar brand hotels operated by The Villa Group resorts. You can be sure of the excellent quality of all of the hotels and resorts included in your membership. You'll never be disappointed with your unit or the resort itself. All of these resorts have secure beaches, pools, spas, gourmet restaurants, beach bars and, of course, room service.
Club Caribe Reviews from Independent Sources
You can find independent Club Caribe reviews on the internet. Firstly you could check timeshare forums to get an overall idea of whether the membership is good value for money. Secondly you could check TripAdvisor for independent reviews of the specific resorts on offer through the club. This method will give you dual reassurance that not only is your membership top quality but so are all the affiliated resorts you could visit! It is our opinion that at Villa del Palmar Cancun, quality and value for money is guaranteed, just check the Club Caribe reviews.