If you have arrived to this post, then it is very likely that you are about to attend, or have just attended a timeshare presentation at Villa del Palmar Cancun for Club Caribe timeshare.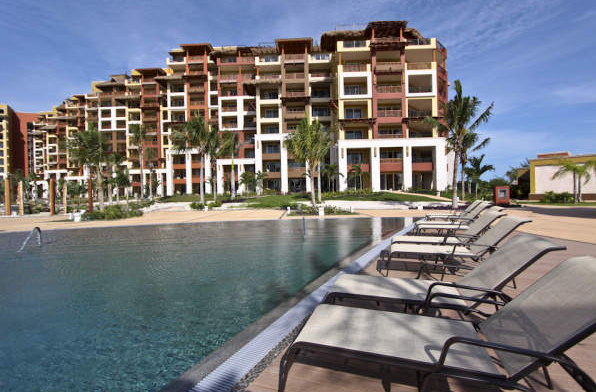 What is Club Caribe timeshare?
Club Caribe timeshare offers vacation ownership at one of the newest five star resorts in Cancun, located in the exclusive Playa Mujeres beach area of Cancun. The Villa del Palmar Cancun resort is home to Club Caribe timeshare which sells club membership that allows you full access to all resort facilities as well as other special privileges.
Club Caribe timeshare membership is based on a points scheme called Villa Preferred Access, which allows you to visit any of the resorts offered by Club Caribe in Puerto Vallarta, Cabo San Lucas and Loreto. Club Caribe' sister resort, Garza Blanca Residence Club is located in Puerto Vallarta and offers Club Caribe members spectacular privileges in one of Mexico's most stunning Pacific Coast locations on the beach.
As a member of Club Caribe timeshare, you will have a choice about the kind of units you would like to stay in at the time of purchase. Units range from a deluxe room to incredible penthouses. As your membership is a points based scheme, depending on your membership level, you can save and borrow points from one year to the next in order to upgrade to larger units or even stay longer than a week in a smaller unit. Club Caribe is all about flexibility, and that is just what timeshare points schemes offer.
Club Caribe timeshare will entitle you to access all the incredible facilities at Villa del Palmar Cancun when you visit on vacation, which include gourmet restaurants, a deli and mini market, 5 swimming pool, access to the beach and sea, a beach bar and 4 cocktail bars, resort activities and more. One of the key attractions is the resort's beautiful spa designed to imitate a Mayan village.
For more information about Club Caribe, you should visit Club Caribe´s official website.