Choosing the best timeshare investment for you and your family is a big decision and worth taking some time to consider carefully. Carrying out some research about the companies you are considering for your timeshare purchase is a great start.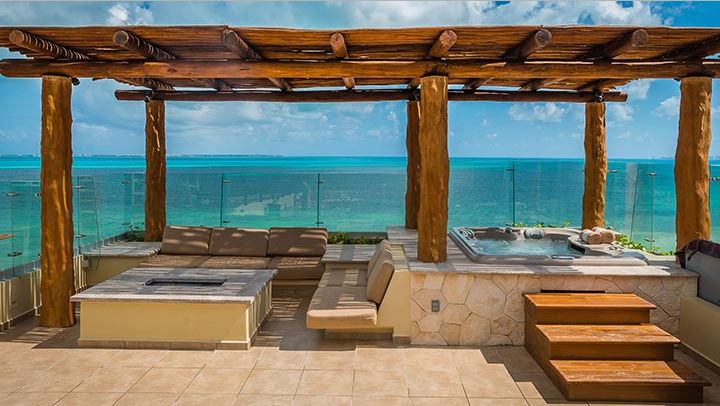 Why purchase membership at Club Caribe?
Club Caribe is the timeshare membership program offered at Villa del Palmar Cancun, which allows you to also benefit from Villa Preferred Access. Membership at Club Caribe means that you have bought timeshare points to use at Villa del Palmar Cancun as well as the resorts offered for exchange by the Villagroup and Tafer Hotels & Resorts. What that means is you gain access to top vacation accommodations in some of Mexico's best destinations, such as Cabo San Lucas, Nuevo Vallarta, Puerto Vallarta and Loreto; not to mention any future developments.
Villa del Palmar Cancun will become your home resort when you purchase membership at Club Caribe. This resort is located in a more tranquil area in Cancun away from all the nightclubs but within easy taxi ride, making Villa del Palmar Cancun the ideal timeshare resort for families, groups of friends and couples. It has a family atmosphere, fully geared towards sophisticated entertainment for all ages. As Club Caribe members you can enjoy the kids clubs facilities and activities program, 5 outdoor swimming pools, a gym, spa, direct beach access, hospitality room with pool table and 5 a la carte restaurants, 4 of which are gourmet.
Club Caribe's accommodations are five star luxury and you get to purchase membership at Club Caribe that matches your budget yet allows you to upgrade as your finances improve. You can buy Club Caribe membership to cover anything from a week or more in a studio/deluxe room, one/two bedroom suites, two/three bedroom master residences, two/three bedroom lofts, two/three penthouses. All of the one bedroom and bigger suites have full kitchens. The more points you have the more freedom you have to stay in the most lavish suites, and you can even use your points towards paying for all inclusive meals plans with the points redemption program included in Villa Preferred Access.
Another reason why you might want to purchase membership at Club Caribe is to be able to return year after year to Cancun's Caribbean shores and enjoy all the wonderful sun filled beaches and activities. Cancun offers more than just relaxation; you can explore historical wonders like the Mayan ruins, experience new adventures like zip lining and experience the silence of the subaquatic world by diving or snorkeling.
If in doubt, take a tour of Villa del Palmar Cancun and ask about the benefits of membership at Club Caribe next time you are in Cancun and see for yourself.