Hotel Mousai is an exciting new beachfront hotel in Puerto Vallarta; this adults only resort is included as a property offered for timeshare by the Garza Blanca Residence Club and promises to be one of the top hotels in their range. A stay at the Hotel Mousai will be an experience in luxury, sophistication and elegance.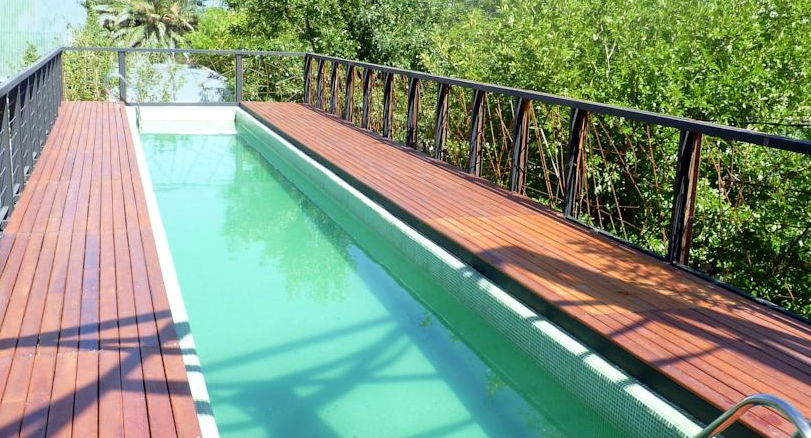 Hotel Mousai – A Review of a new beachfront property in Puerto Vallarta
Not only does this property have its own exclusive section of the Garza Blanca Preserve's beach, but it offers some of the most amazing and stunning suites in the area. Each room has the finest bed linen, a private balcony and a jetted hot-tub for your enjoyment.
Relaxation at Hotel Mousai in Puerto Vallarta
Reviews of Spa Imagine are heavenly. The spa occupies the 16th floor of Hotel Mousai and is a truly chic relaxation zone; the pampering experience offered here is top notch. The Spa's state of the art facilities include a hydrotherapy circuit complete with sauna, steam room, hot tub, and a pressure massage shower that kind of looks like something from a sci-fi movie!
There are even health and fitness facilities to make sure you don't have to break your routine while you stay at the hotel. These include a technology laden gym, and a wonderful outdoors fitness centre perfect for sports and leisure. Whether you'd rather have an hour of yoga, or a tennis match Hotel Mousai has what you need!
Fun and Playtime at Hotel Mousai in Puerto Vallarta
The activities on offer at the hotel Mousai are diverse, and free! Reviews suggest that you can kayak, paddle-board, surf, snorkel, play tennis, or even take jungle hikes and walks. Not to mention that after a long day you can relax in the Rooftops infinity pool which comes with an adjacent bar and lounge area!
Reviews of Gourmet Dining
There are three main options within hotel Mousai though you can enjoy any of the eateries on the Garza Blanca Preserve! The Terrace offers brunch and breakfast to guests with an interesting a la carte menu; the Rooftop will keep you topped up with interesting and fun gastro snacks at the poolside, and fine dining can be experienced at its best in the Hiroshi Japanese fusion restaurant! Hiroshi offers delicious and diverse dishes from Korean, Chinese, Japanese, and Thai cuisine for those who like them already, or who like to experience new things! If you tire of these options, though, you can visit any of the restaurants on the Preserve!