A wedding is one of the biggest days of any person's life, and whether you've imagined a small, intimate gathering, or an extravagant and luxurious affair you can be sure that Garza Blanca Preserve Resort & Spa is a perfect venue in Mexico. Your fairy-tale wedding can really come to life in this wonderful, beautiful resort which has the benefit of being in a truly idyllic location.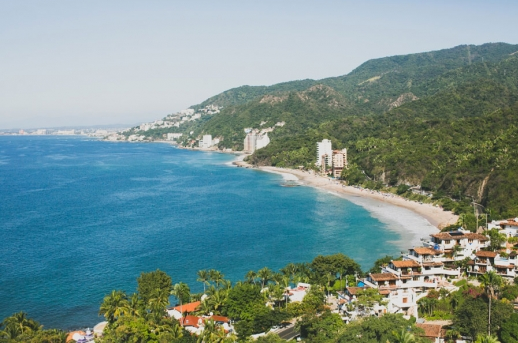 Puerto Vallarta is one of the most lovely and popular towns on Mexico's Pacific Coasts and benefits from over two hundred sunshine days a year. You'll never need to worry about the weather if you want an outdoor wedding, anyway. Here is a quick sum up of the packages we offer.
Wedding Ceremony Packages at Garza Blanca
The ceremony packages offered by the Garza Blanca are intended to cover every detail of your big day from the very small to the grander parts of your day. You can choose from the Gemstone, Crystal, or Jewel packages all of which include a multitude of extras such as Spa services in your room, and upgraded suites. This does, of course, depend on the size of your wedding party and your budget.
Your wedding at the Garza Blanca can easily be conducted in English, and gorgeous flower arrangements come as standard with the packages. You can place them in or around a gazebo that overlooks the sparkling waters and pristine sands of Banderas Bay. From the beginning to the end of the ceremony every detail of your big day will be taken care of from the bouquet to the seating. The end goal is to give each couple a wedding and unique and wonderful as they are.
Wedding Reception Packages at Garza Blanca
Every elegant and sophisticated wedding needs a classy reception to match, and no matter what your theme is, Garza Blanca Residence Club will make sure that the transition from the altar to the bar is as seamless as possible. Our Gold and Diamond reception packages make the most of everything the resort has to offer to you.
These packages begin with a cocktail hour where a varied selection of delicious food and cocktails are served to you and your guests by our professional service team. Afterwards you have the optional of a delectable two or three course meal, wedding cake, and even an open bar if you wish. Every detail of the reception will be given as much care as the ceremony itself!