It is imperative that you beware Club Caribe Timeshare Scams when buying timeshares in Mexico. The key danger is not from Club Caribe, or its home resort, Villa del Palmar Cancun but scammers who may try to convince you that they represent Club Caribe when they are, in fact, fraudsters. But with a little common sense you can easily sidestep timeshare fraud and bag a great investment for you and your nearest and dearest.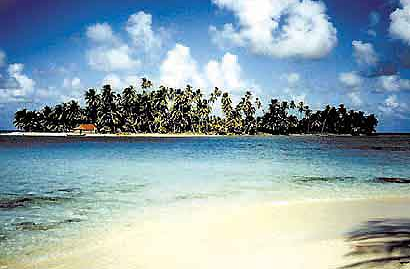 Is it necessary to beware Club Caribe timeshare scams?
No; but you should beware fraudulent sellers who hide behind the legitimacy of the Club Caribe brand. Club Caribe is a legitimate vacation club that offers timeshare membership at Villa del Palmar Cancun. The coveted membership does allow you to visit resorts in Puerto Vallarta, Riviera Nayarit, Cabo San Lucas and Loreto. You can also exchange for destinations around the globe facilitated by Interval International vacation exchange network. It's important to remember that when you buy directly from Club Caribe the danger of encountering timeshare fraud is virtually non-existent.
If for some reason you are being sold a timeshare outside the Villa del Palmar resort or are taken to see the resort but find yourself being encouraged to sign the contract elsewhere, then beware! Most timeshare fraud occurs when fraudsters pretend to represent legitimate companies and sell timeshares that don't actually exist! Resale scams, however, are a threat too though they are less applicable to Club Caribe members right now as the Villa del Palmar Cancun, the "home resort", has been open only since 2011. For this reason Club Caribe timeshare scams for resale are less prevalent.
"Resale scam" is the name for the process that some fraudsters go through in order to convince membership owners that a buyer is interested in paying a huge sum of money for their timeshare. All they have to do is pay the agent an "enrolment fee". Club Caribe members are sometimes tempted with the idea of a large sum of money and, if they pay the fee, later find out that it was a scam. The agents make off with the joining fee.
Despite all this, however, it is key to remember that when you buy from Club Caribe directly you are in no danger of encountering Club Caribe timeshare scams.